Profile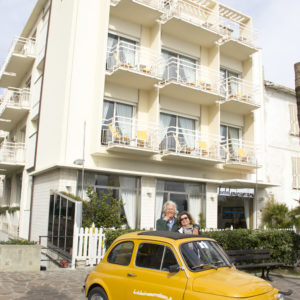 Good morning, we are Cristina and Armando,
Long term passionate hotel owners!
We met back in 1992 in a 4-star hotel on Lake Como where Armando was the Manager and Cristina was head of Reception, and this was the start of our adventure..
In 1995 we were the first European pioneers to launch a business on the island of Zanzibar, Africa, which had only recently opened its frontiers to foreign tourist investments. We set up and managed a small Resort, in collaboration with some locals from Zanzibar, a totally unique life experience which opened our minds, and allowed us to get to know a marvellous population who are prepared to make endless sacrifices…..
In 1997 we returned to Italy in 1997 and turned a private period Villa into a welcoming Relais with Restaurant which was soon acknowledged with awards from the major food and wine guides but, more importantly, also by our Guests who shared our growth in this marvellous Facility until 2007, the year in which we retired to the Ligurian countryside for a well-deserved rest …… but we soon started to miss our hotelier work…..
So here we are at Hotel Miramare!
We look forward to your visit,  Thank you again, and hope to see you soon.